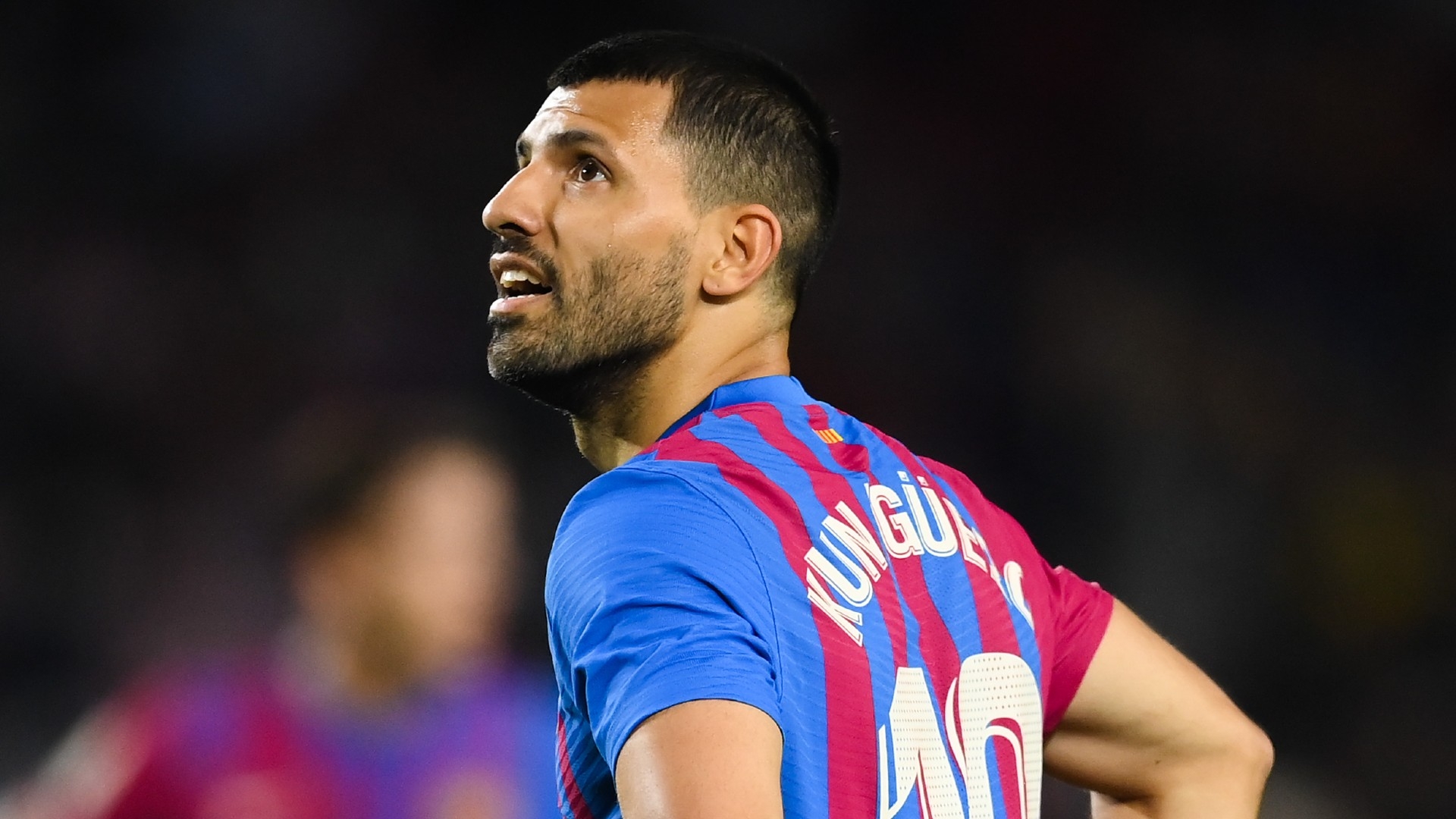 Getty Images
The Argentine striker was taken to hospital after complaining of chest discomfort during his side's La Liga clash at the weekend with Alaves. Barcelona have confirmed Sergio Aguero will be out for at least three months after suffering chest problems and it was reported that he suffered from Cardiac Arrhythmia.
Aguero has undergone medical checks and the club have confirmed he will be out of action for several months.
A statement from the club read: "Sergio Aguero has been subjected to a diagnostic and therapeutic process by Dr.Josep Brugada. He is unavailable for selection and during the next three months the effectiveness of treatment will be evaluated in order to determine his recovery process. 
"The Argentine was taken to hospital for cardiological evaluation on Saturday following the Barca v Alaves game in which the Barca striker felt unwell in the first half and was replaced before halftime by Philippe Coutinho."
What happened to Aguero?
After around the 40-minute mark, Aguero appeared to be in discomfort. The ex-Manchester City star seemed to have trouble breathing and pointed to his chest.  After some assessment done by the medics, he was taken off the field in an ambulance.
 "Aguero was taken away. I have asked him. He told me he was a little dizzy," interim head coach Sergi Barjuan said. "I have found out now that they have taken him to the hospital to see what he really has. I do not know anymore.
The 33-year-old forward joined Barca in a free transfer in the summer, sadly his career in Barcelona has not gone according to plan. The unexpected departure of his close friend and club legend Leo Messo and missing the first two months of the season with a calf injury just made things worse. Aguero looked to have had a promising return with four appearances in La Liga and another in the UEFA Champions League only for it all to come to a screeching halt with this scary incident.
With players like Christian Eriksen, Daley Blind having high profile cases of cardiac issues it is raising eyebrows about how even elite athletes with the best health care are not immune to such issues. In Trinidad & Tobago, one of our former national players Clyde Leon had his career cut short by heart issues and sadly passed away in April this year.
Support EXTV and purchase EXTV merch HERE
ESPNFC'S Shaka Hislop chats with EXTV about E-Sports HERE
Subscribe to our #EXTV Youtube channel HERE
Follow EXTV on Twitter, Facebook, Instagram
Flow Sports PRESENTS EXTV! (CHECK OUT ALL THE EPISODES HERE)
For more blogs go HERE
Check out our website for videos, blogs and more at www.extvmedia.com