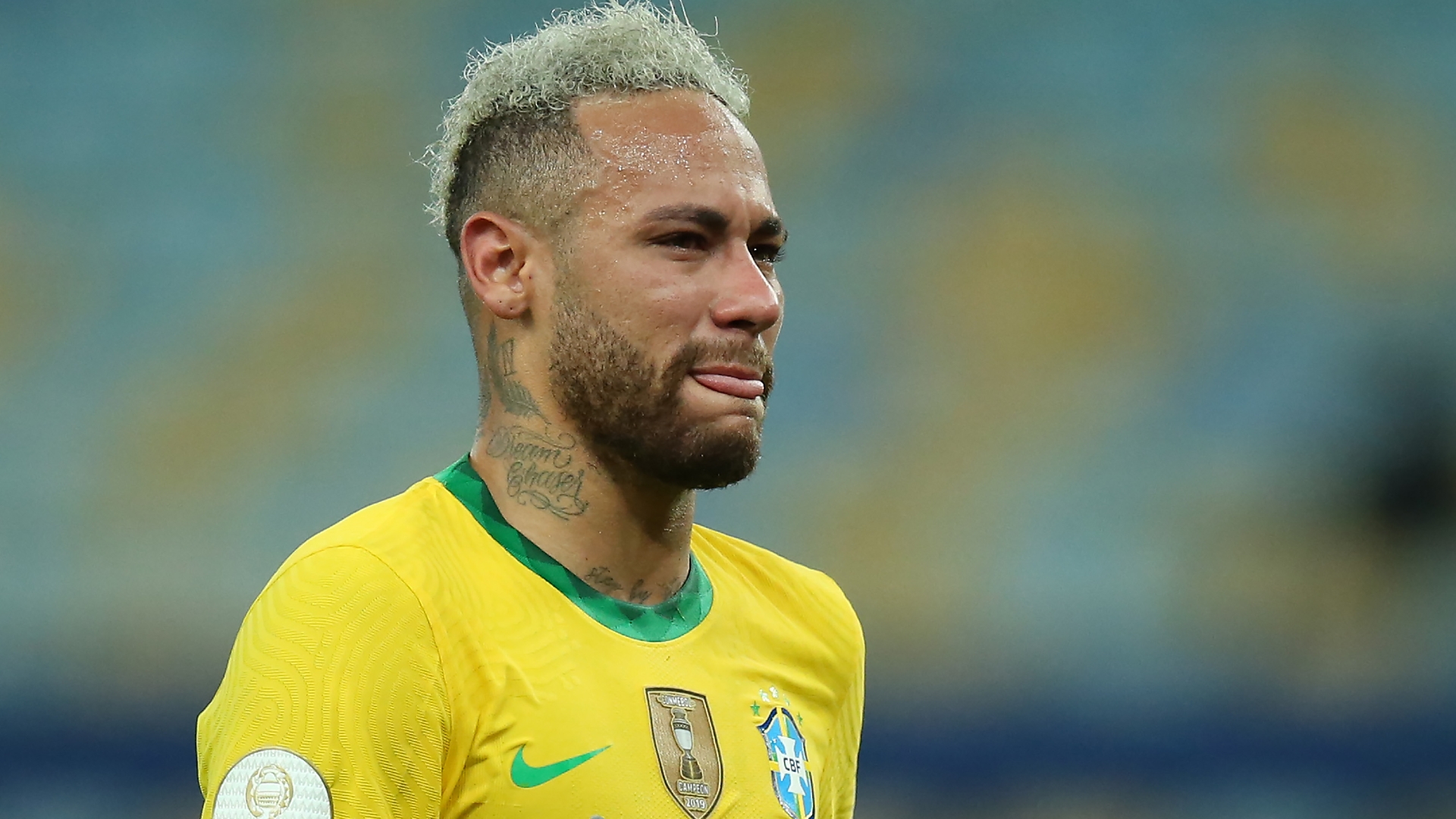 Getty Images
When one speaks about Neymar often times the first words that come to mind are flair, partying, diving and other generic traits that have been assigned to Brazilian footballers over the years. However, it seems ever since his departure from Barcelona to PSG in an effort to create his own legacy and stay away from Lionel Messi's shadow it seems things have not gone to plan. He has been plagued by injury throughout his stay in Paris and also did not have the greatest relationship with the fans. He openly stated and attempted to negotiate a return to Barcelona in an attempt to reunite with Messi at Barcelona. Yet to win a senior national trophy (Unless you count the Olympics) and also seeing his two attempts to lift the World Cup fail it seems the flamboyant Brazilian has had enough.
Neymar has admitted he does not expect to play another World Cup after the 2022 tournament in Qatar, as the strain of the game has taken its toll on his body and mind. While this news has already been well-publicized it raises a very important question about the mental health of elite footballers. To the casual fan, it seems that they have it all and do not much care in the world, sadly this could not be further from the truth. Following a trend from other high profile players like Adriano who never was the same after his father died along with reported alcohol problems and Ronaldinho who amazed the world but fizzled out very quickly due to his reported lifestyle is something that needs a closer look.
What has Neymar said?
"I think it's my last World Cup," the Paris Saint-Germain star said in DAZN's exclusive new documentary, Neymar & The Line Of Kings.
"I see it as my last because I don't know if I have the strength of mind to deal with football anymore.
"So I'll do everything to turn up well, do everything to win with my country, to realise my greatest dream since I was little. And I hope I can do it.
Mental health issues not being discussed enough?
"It is an intense environment being an international footballer." These were some of the words used by Trinidad & Tobago Senior Women's football team psychologist Alexandria Olton about the issues faced by Neymar and many others. She further went on to stay that "We take it for granted that they are superhuman, we place athletes on this great pedestal that they are superheroes, but indeed they struggle with regular human problems just like everyone else except they are put under the microscope when it happens…"
In a very insightful chat EXTV along with Alexandria will discuss this topic further in an attempt to create awareness and dissipate some of the stereotypes when the topic of mental health in athletes. This issue with Neymar is one in a series of high profile cases involving mental health issues and can be a catalyst to not only help him but others as well who are involved in sports at any level.
Watch Neymar & The Line Of Kings now exclusively on DAZN
Support EXTV and purchase EXTV merch HERE
ESPNFC'S Shaka Hislop chats with EXTV about E-Sports HERE
Subscribe to our #EXTV Youtube channel HERE
Follow EXTV on Twitter, Facebook, Instagram
Flow Sports PRESENTS EXTV! (CHECK OUT ALL THE EPISODES HERE)
For more blogs go HERE
Check out our website for videos, blogs and more at www.extvmedia.com